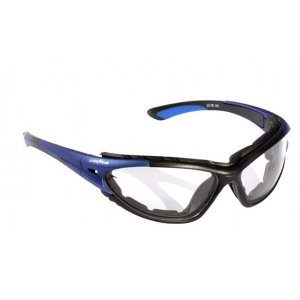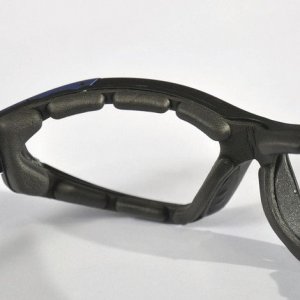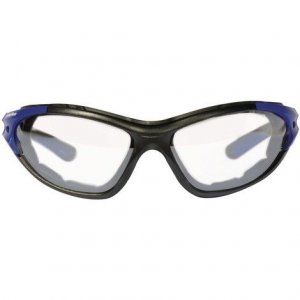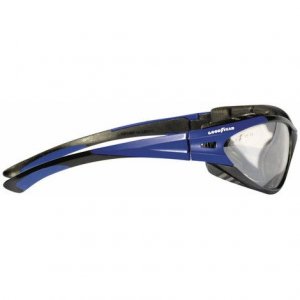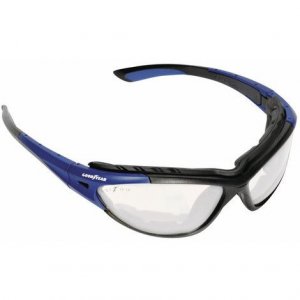 Protective glasses with clear anti-fog polycarbonate lens
Protective glasses with clear lens in anti-fog polycarbonate, mirrored finish. Removable interior in EVA.
Description Protective glasses with clear anti-fog polycarbonate lens
Protective glasses made of polycarbonate, light and resistant that guarantee adequate eye protection without tiring the user.
Protective goggles designed for work and sport.
They have a sporty and ergonomic line, lenses with UV protection certified against splinters, an internal removable protective edge.
The ergonomic shape and the soft EVA interior allow good adhesion to the face.
These protective glasses are very light and anti-fog, ideal for protecting the eyes from the most common risks such as dust and moving particles.

Technical features
Anti-Tarnish
Mirror finish
Conforms to CE EN 166 - EN 170 - EN 172 standards
Optical class: 1F
Model: G46003
Material: polycarbonate
Frame color: black / blue
Lens color: transparent mirrors
Pack of 1
Recommendations for the use of polycarbonate safety glasses
These very light glasses have a modern and attractive design with transparent and mirrored lenses that allow you to protect your eyes from the most common risks present in the workplace such as dust and other moving particles. They are also equipped with anti-fog treatment to always guarantee maximum visibility, therefore they are perfectly suitable for work in multiple sectors, including: podiatry, tattoo, manicure, carpentry, grinding, but also for sports such as airsoft, trekking, and for riding mountain bikes and motorcycles.
They are also suitable for visits to industrial or healthcare environments. Also suitable for protecting operators in the Covid-19 phase.

Maintenance:
Cleaning the lenses with warm soapy water is recommended.
Grade

Comments (0)
No customer reviews for the moment.
Customers who bought this product also bought: