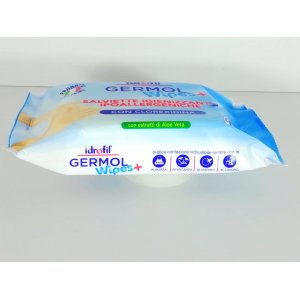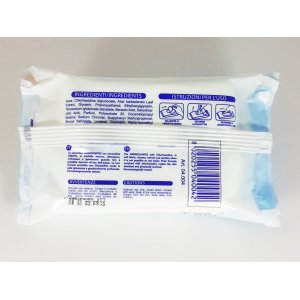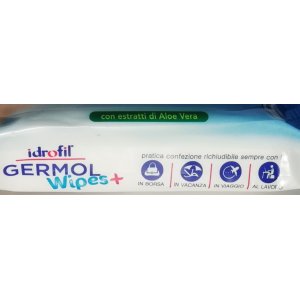 hand sanitizing wipes, hypoallergenic
Disinfectant hand wipes with chlorhexidine

Description of hand sanitizing wipes, hypoallergenic
hypoallergenic sanitizing wipes with chlorhexidine, in soft fabric, cleanse, refresh and sanitize when it is not possible to use water and soap. Their formula enriched with chlorhexidine and aloe vera extracts makes the skin sanitized and pleasantly scented.

Dermatologically tested. Physiological PH

Without alcohol, PEG and parabens

pack of 20 wipes


Indications
Travel wipes with quick disinfectant action, ideal for cleaning and sanitizing the skin in the absence of soap and water.

How to use the hand sanitizing wipes:
Open the package and remove the wipe.
Rub the entire surface of your hands thoroughly and leave to dry.
The product acts in about 10 seconds.


Destination:
Wherever there is a need for effective and rapid disinfection of the skin and especially of the hands, in place of disinfectant soap or sanitizing gel.

Caution:
For external use only.
Avoid contact with eyes, in case rinse thoroughly and seek medical assistance.


Disposal:
Dispose of as urban waste.
Grade

Comments (1)
No customer reviews for the moment.
Customers who bought this product also bought: