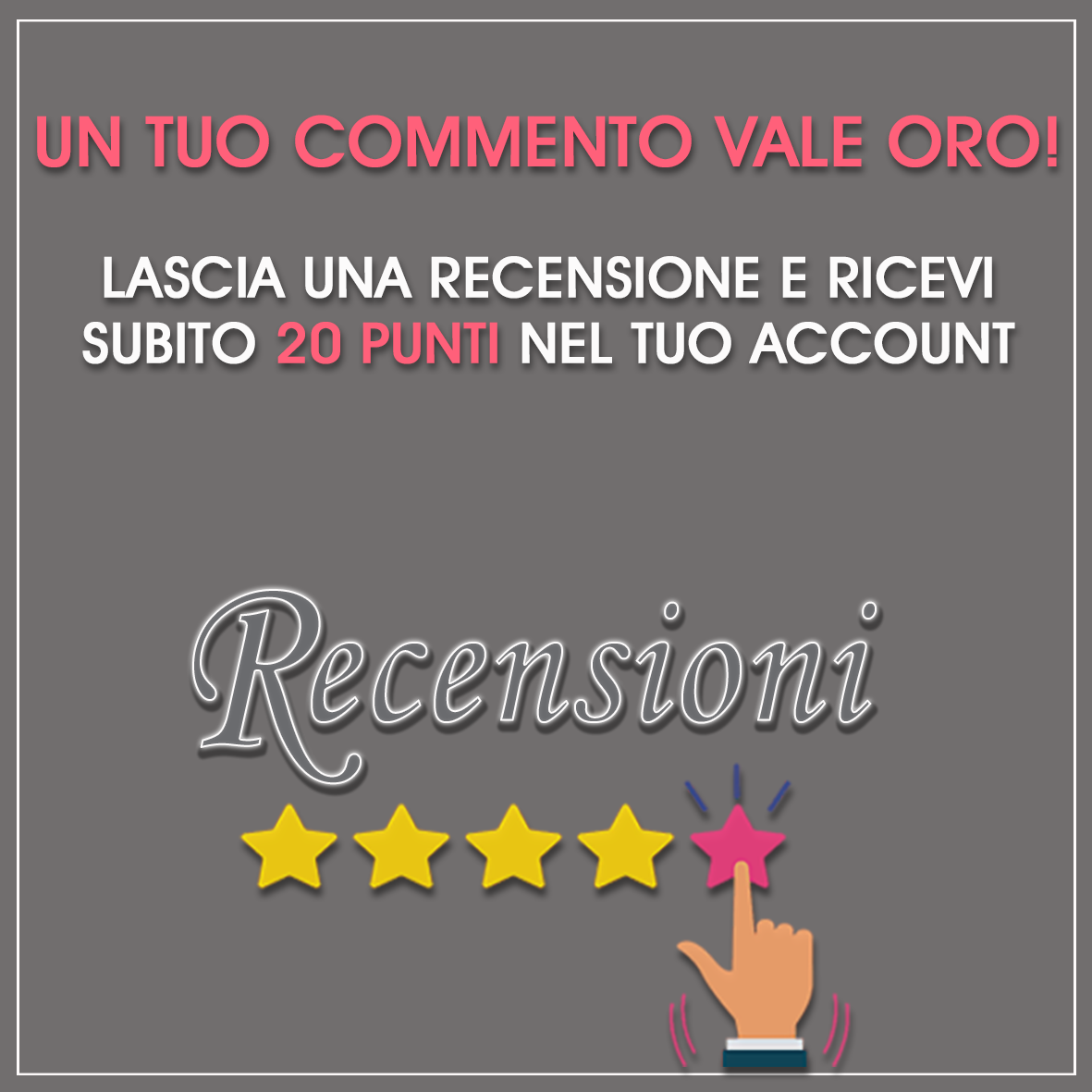 Your opinion is worth GOLD !!

leave a comment to the products you have purchased and you will be rewarded !!!!
Your next purchase will be free!
Yes, we want to reward you for your reviews by increasing the pomegranate grains you have accumulated in your account.
How does it work:
With each order, thanks to the
loyalty program
, you accumulate points called pomegranate grains.
After receiving your order leave a review on the page of the product you purchased and, to thank you, we will give you 20 pomegranate grains. The more reviews you write, the more beans you accumulate.
This will allow you to have more points available to turn into a great discount coupon for your next order.
How to do:


On the product page you can find the item Write a review.

By entering you will open a window with an invitation to write your review.

You'll have to give a value from 0 to 5 stars for the service received (efficiency, friendliness, delivery, etc.) and for the product purchased.

Then you will need to give a title to your comment and describe the motivation or make a judgment about it.

When your review is approved, a pomegranate grain credit will appear in your account. The more reviews you write, the more beans you will accumulate.
N.B. Only truthful reviews corresponding to a purchased product will be approved. The vouchers in question can be combined with others.