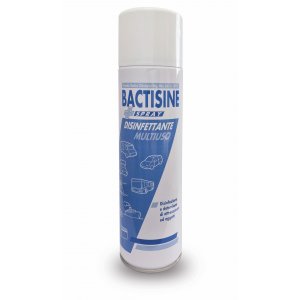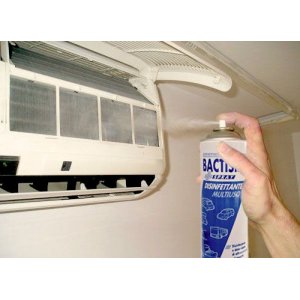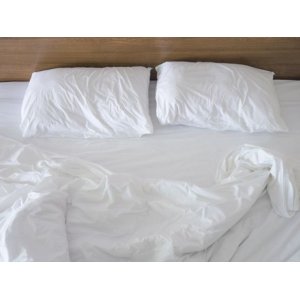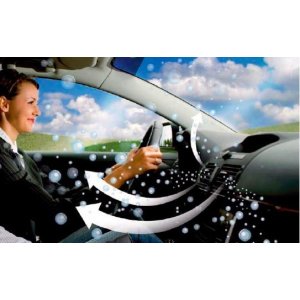 Disinfection and air deodorization and the common contact surfaces. Ready for use in aerosol format.
500ml bottle.
It is a Medical Surgical Unit


BACTICYD® SPRAY is a multi-purpose spray biocide surfaces and objects. Deodorizes the air.

 

PROPERTY

Disinfectant spray based on Phenols Summary and benzalkonium chloride.

 

The product carries Microbicide activity against Gram-positive bacteria, Gram -, acid-fast bacilli, yeasts and fungi.

Not afraid of the organic substances.

Eliminates bacteria, including legionella, fungi and mold from surfaces, contaminated objects and by air conditioning (split system installations, fan coils, filters, dehumidifiers, nozzles and diffusers, air distribution channels, ventilation systems). It neutralizes unpleasant odors caused by microorganisms or those from other sources, specifically by acting on those responsible substrates; It suppresses excessive smoking, refreshes and deodorizes immediately environments.

The BACTISINE® SPRAY effectiveness has been verified by the latest European testing methods.

 

HOW TO USE

The product is indicated for the disinfection and rapid Deodorisation, periodic or occasional, to surfaces and objects, and deodorizes the air of confined spaces:

- Household, community settings, ambulatory, industrial, slaughterhouses, hotels, restaurants, etc .. (local, bathrooms, toilets, kitchens), housing at the seaside or in the mountains, interiors of boats, cars on the occasion of the periodical maintenance service and recovery of used, ambulances, motor homes, trucks, taxis, buses, vehicles used for public transport and food, trailers, railway cars;

- Environments in which they may stagnate unpleasant odors caused by microorganisms or organic reactions (WC), the food (kitchens), or smoking;

- High attendance environments: offices, waiting rooms, clinics, gyms, reception centers, industries;

CONFIDENTIAL INFORMATION ONLY CLASS MEDICAL AND PROFESSIONAL - PROFESSIONAL USE

- Various items such as toys, telephones, cell phones, headsets, telephone headsets, computers, handles, switches, libraries, study chairs, equipment and tools of study, curtains, waste baskets, carriage wheels, shoes, etc .;

- A limited extension surfaces: baseboards, shelves of tables, shelves, cupboards, sinks and sinks, bathtubs and other bathroom equipment, walls and floors, work surfaces for ironing linen; disinfection of laundry trolleys in the transition zone between "dirty" and "clean"; disinfection of vehicles engaged in the carriage of the linen at the end of each trip; pillows, blankets, sheets, mattresses, laundry baskets.

- Indoor units and outdoor air.

To refresh and deodorize environments, delivering the product to the local center, along the perimeter walls or directly on the curtains.

Before treating washable surfaces, wipe thoroughly and then spray the product to 15-20 cm. away to cover them with a thin veil. Leave for 15 min. and then remove dirt with a clean cloth.

For the disinfection of air conditioning systems: Shake the can well before use and spray 15-20 cm away at short intervals during the suction channel (auto, office or home), so that the product is evenly distributed. For a complete disinfection wait 15 minutes and ventilate the passenger compartment or the environment before using it again, while, for an effective disinfectant action against Legionella, leave for 60 minutes at 30 ° C, the required contact time.

COMPOSITION

100 g of product contain (w / w)

Active ingredients: Alkyl dimethyl benzyl ammonium chloride 0.080 g

O-phenylphenol 0.030 g

Coformulants, excipients and aroma q. b. to g
N.B. the image is purely indicative, the appearance of the product may differ over time while maintaining the characteristics described
Grade

Comments (0)
No customer reviews for the moment.
Customers who bought this product also bought: