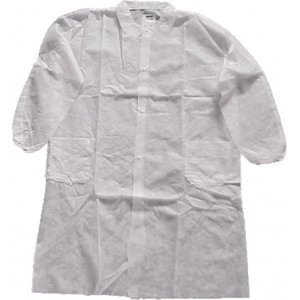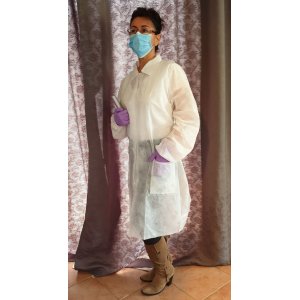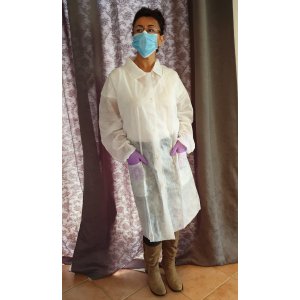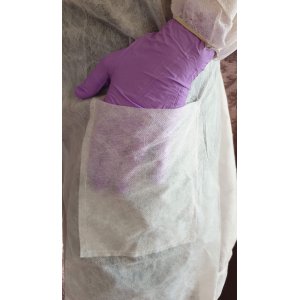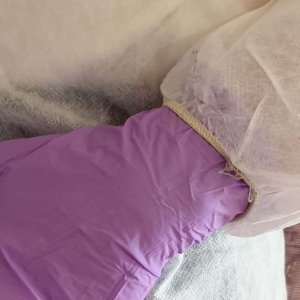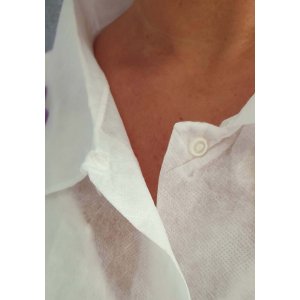 Disposable non woven coat with clips
Characteristics of the disposable lab coat
Produced in white non-woven fabric, the gown is a disposable protective garment dedicated to both the operator and the visitor to the health and food sector.
It closes by means of plastic clips and is sold in packs of 10 pieces.
The gown is soft to the touch, light and small to carry, easy to dress and undress, and not cluttered during the simple tasks for which it is correct to wear it.
In one size, with French collar, without pockets and with narrow cuffs at the end to ensure more adherence and insulation of the dress worn underneath.
How to use the gown
Use the lab coat as protection over clothing.
For whom it is recommended
For health, surgical, outpatient and food sectors. It can be used for visitors to at-risk health departments.
It usually matches with disposable caps and overshoes
For added protection use the protective coverall with hood
Description
Coat multipurpose TNT, closing with plastic clip, white color. Pack of 50pcs 
Grade

Comments (1)
No customer reviews for the moment.
Customers who bought this product also bought: