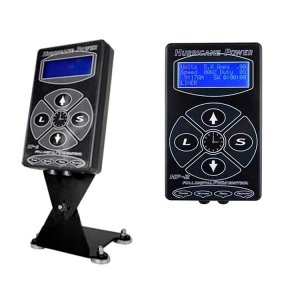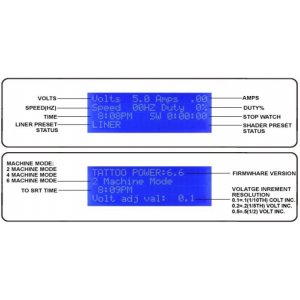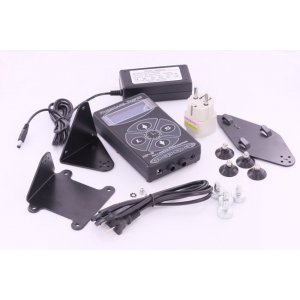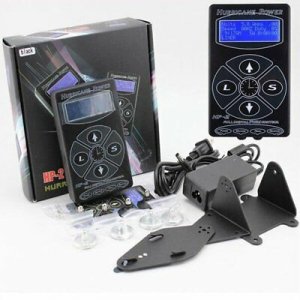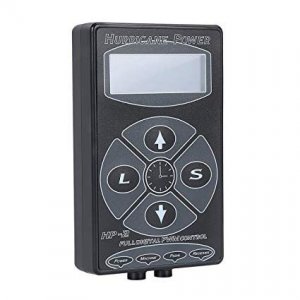 Power supply super technology with digital display and dual output.

This advanced device is a power supply without equal. E 'consists of two independent outputs for machines, fully adjustable and programmable with 6 preset memories (3 liner and shader 3). It has the pedal control function that can be configured as either momentary or maintained:
     momentary (press the pedal with his foot to turn, raise the foot to turn off) foot pressure decides when is on or off;
     Maintained (to activate press the pedal once, to turn off press the pedal once) to switch mode foot. The digital display is able to display all the parameters of the machine: voltage, amperage, speed. In addition it also has clock and stopwatch.



Features of Digital Power Supply HP-2 Hurricane
The digital power supply, very light and compact, is already equipped with 2 supports and 2 types of foot to suit the style and to all the bearing surfaces.

Power supply: 100-240V AC 50 / 60Hz

Adjustable output voltage: 1,25-17V

Current: 0-2 A

Sockets: 2 Jack 6.3 inputs maker and pedal; 1 mini jack input for 3.5-maker, 1 power input.

Display: LCD display

Support: 2 beds + 4 + 4 suckers magnetic feet

Functions: up to 6 preset memory (machine settings), time, stopwatch, voltage, amperage, duty cycles.

Dimensions: 84mm x 140mm x 30mm h

Color: black

Tips on use for the Digital dual-input power supply HP-2 Hurricane
This is a convenient and comprehensive digital power supply. E 'highly recommended for use with the machines by rotary tattoo, mainly those of the latest generation, and with all the hawk pen. Elegant and refined, thanks to its support can be anchored to any work surface or vertical surface, giving greater value to the workspace, whether it's a major tattoo studio that of a semi-permanent make-up studio.
Grade

Comments (0)
No customer reviews for the moment.
Customers who bought this product also bought: