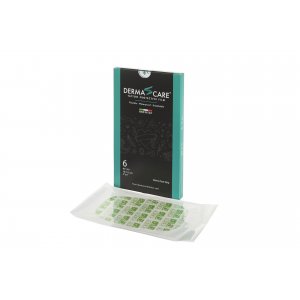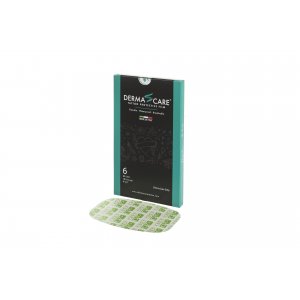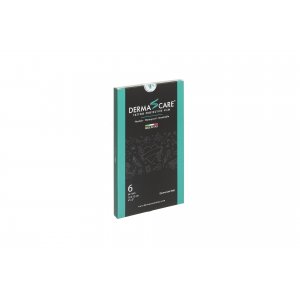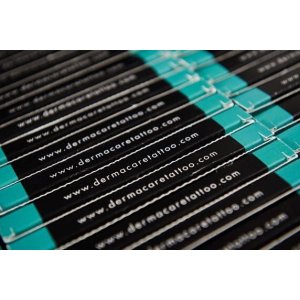 Protective film for tattoo care, Made in Italy certified

Description of Derma care strip
Derma Care Strip is the fastest and most effective solution for the protection and care of every tattoo even at home. It is a sterile, flexible and stretchable film that can be applied in any position of the body remaining adherent for several days.

Produced by an Italian laboratory, it ensures maximum effectiveness and hygiene while respecting the most stringent European regulations.

Features :

sterile 15x10cm films

The package contains 6 pieces wrapped individually



Why use Derma care
Derma care is a thin self-adhesive film that creates an ideal healing environment during the initial healing phase (the most critical) of a tattoo wound.

It protects the new tattoo from friction and also from contaminating pathogens creating an impermeable anti-bacterial barrier.

Unlike the classic food film, Derma Care is breathable and in fact allows the entry of oxygen and the escape of excess moisture while maintaining a healthy and balanced healing environment.


Derma Care Tattoo Protective Film is the only protective film completely Made in Italy, the result of experience in the hospital sector

Unlike other more famous films, Derma Care strip is in a 6-piece sterile package (instead of 5pcs non-sterile)


Thanks to the protective film Derma Care we found:

- reduction of scab formation

- reduction of the risk of infection

- absence of rubbing from clothes

- tattoos healed impeccably.

Derma care the 3 versions are provided:

Derma Care Strip - 10x15cm films

Derma Care Strip iodine - 10x15cm films

Derma Care Roll - 15cm x 10m roll
Grade

Comments (1)
No customer reviews for the moment.