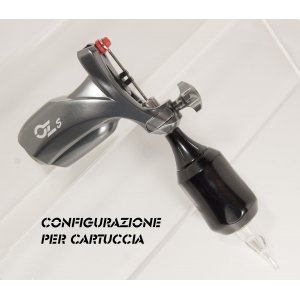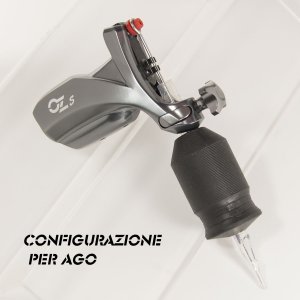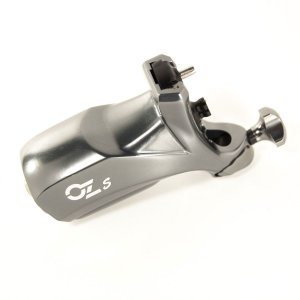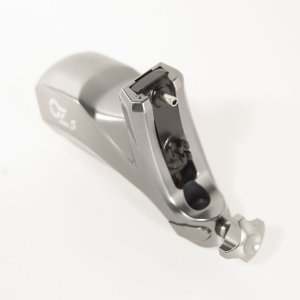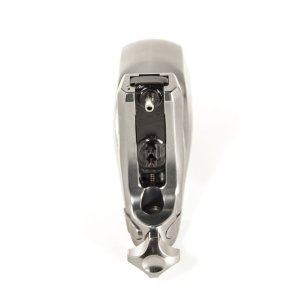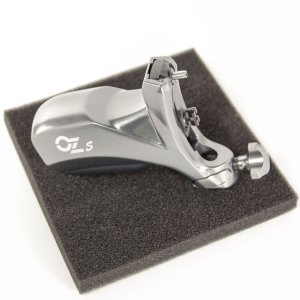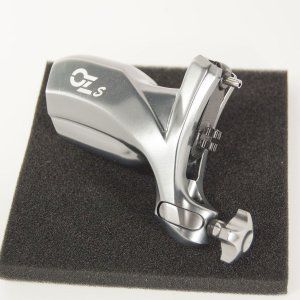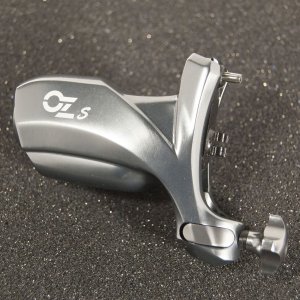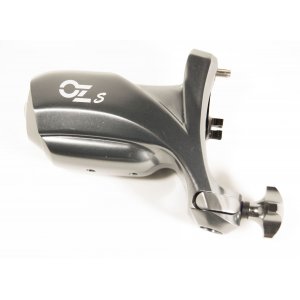 OZs Slider rotary tattoo machine
The Slider tattoo rotary machine has been designed to guarantee reliability and ease of use. This machine has been tested continuously for 24 hours. Absolutely resistant to use.

This powerful tattoo machine has a slider mechanism, ie it has an internal rotary propulsion system connected to an external "slide" that allows to obtain a vertical and uniform movement during the needle pulling phase.
This mechanism stabilizes the progression of the needle and makes it more performing.

It is a powerful, massive, well-balanced machine suitable for pulling large lines without problems.
Strong and regular beat.
Equipped with RCA connector, for excellent conductivity.


Ideal for any type of work such as lines, filling or shades.
The machine can be used with standard tubes and needles but also with cartridge systems without losing power !!
Built with a quality Swiss motor, absolutely resistant.
 
The recommended operating voltage for tattoos is 5-6Volts

Machine body manufactured in aeronautical aluminum, brilliant finished and anodised.

Equipped with RCA socket.
According to many tattoo artists, the OZs is the rotary version of a roll machine.


Features of the Slider Tattoo Machine:
Machine body in aeronautical aluminum.

Ideal for drawing lines and making color fills.

Propulsion of straight needle (slider).

Equipped with needle holder.

Powerful.

Low noise.

Ergonomic.

Robust and well-balanced machine body.

TECHNICAL SPECIFICATIONS:
- Working voltage: 0-9 V DC
- Recommended voltage: 5 - 6 V DC
- Weight: g
- Size: 90x21x75mm

- Maximum diameter of the pipe Ø: Ø8 mm

- 5 Watt swiss engine
- Stroke (stroke): 3.5mm

- Connection: RCA




* It is recommended to lubricate the machine every two or three weeks.


Warranty and assistance

Your tattoo machine has a 1-YEAR WARRANTY from malfunctions, manufacturing defects and problems related to components that are not subject to wear. Furthermore, for any future problems, our laboratory and Italian technical support is always active and supplied with any spare part, mechanical or not.


Grade

Comments (0)
No customer reviews for the moment.