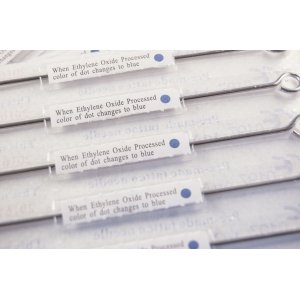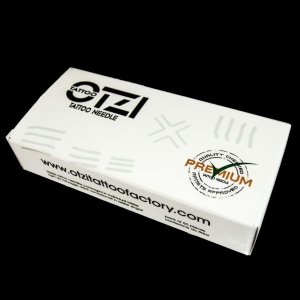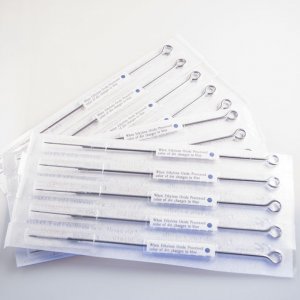 tattoo needles Otzi Premium Magnum M1
top quality tattoo needles Magnum Otzi tattoo mark, packed in blister 5pz and sterilized individually with E.O. gas (ethylene oxide). To be used for the filling of large areas. These needles are compact and sturdy welds to ensure durability and reliability in the implementation of the tattoo. Equipped with a sticker of infertility.

Packs of 5 pcs or 50pcs (measure 21 is 30pcs)




Description of Otzi Tattoo Needles M1 Magnum Premium
- Disposable Sterile Needle with Blue steriled card inside

- Magnum M1 Form (brush formation)

- Diameter: # 10 (0.30mm)

- Taper: taper medium

- Number of needles: 9-11-13-15-17-21



Assurance of sterility of tattoo needles Otzi Premium
To ensure maximum safety and hygiene of the tattoo, the tattoo Otzi premium needles were fitted with label of infertility. The aforementioned label, placed on the single needle blister, turn blue when subjected to sterilization confirming addition all'avventa sterilization, even the packaging is intact and sealed. This solution allows the operator to give the same certainty that the needles used are safe and have undergone the correct sterilization process.
Certified sterile tattoo needles
These needles are produced, packaged and sterilized by a company certified by TUV Rheinland LGA Products GmbH according to European Directive 93/42 / EEC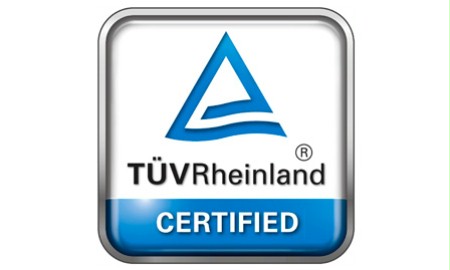 Grade

Comments (1)
No customer reviews for the moment.
Customers who bought this product also bought: