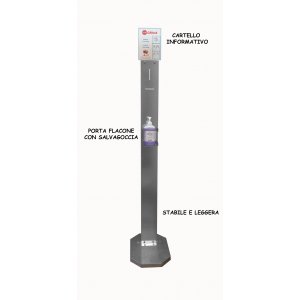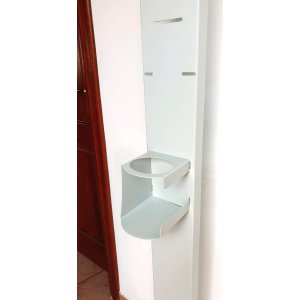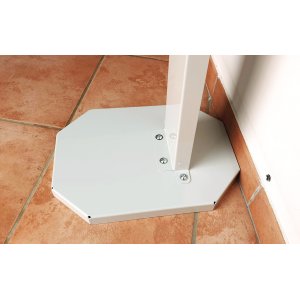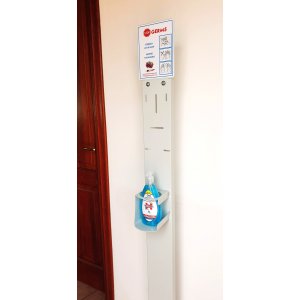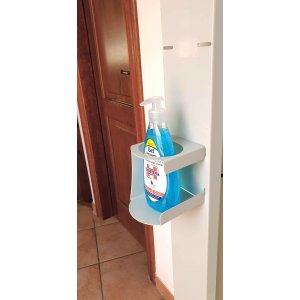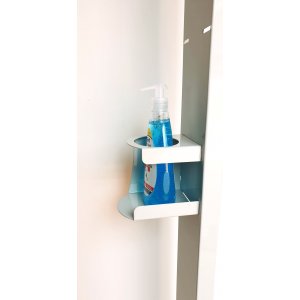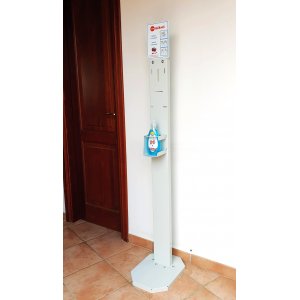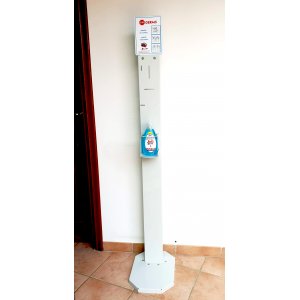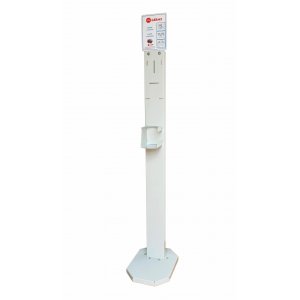 Metal stand complete with 6 bottles of hand gel with dispenser
Metal stand for sanitizing gel, complete with 6 bottles of 500ml certified hand sanitizing gel

Metal stand complete with 6 bottles of hand gel with dispenser

Metal floor lamp painted with gray epoxy powder.
Equipped with metal support for bottle, removable and washable separately.
Despite being completely metal, it is very light to move, therefore also suitable for not particularly large rooms. Its wide and stable base makes it well balanced even under full load.
It is accompanied by:
- 6 bottles of 500ml hand sanitizing gel
- 1 dispenser per bottle
 - STOP GERMS indicator print
- anti-drop border
- housing hole for bottle (size 8 x 9.5cm)
Features
Stand:
     1) material: iron
     3) finish: RAL 7035 smooth gray paint
     4) Dimensions: H1647 x P400 x L300mm
For those who recommend the sanitizing stand

This simple and linear metal floor lamp adapts to any type of environment, from the doctor's office to the shopping center. It is recommended for any type of activity that provides access to the public but above all for activities most at risk of infections due to the physical contact necessary for the work carried out such as: dental practice, beauty center, hairdresser shop, tattoo studio, barber shop, physiotherapy, clinic, etc ...
The DECREE OF THE PRESIDENT OF THE COUNCIL OF MINISTERS of 26 April 2020, to prevent the spread of covid-19, recommends making available hydroalcoholic solutions for hand washing in all public places.
Grade

Comments (0)
No customer reviews for the moment.