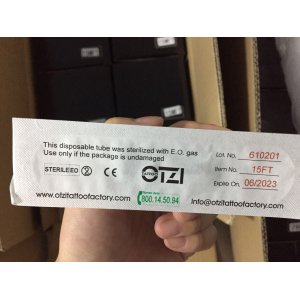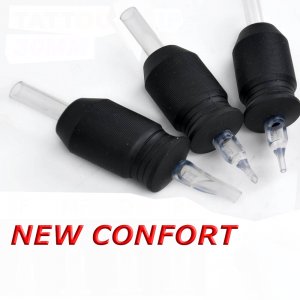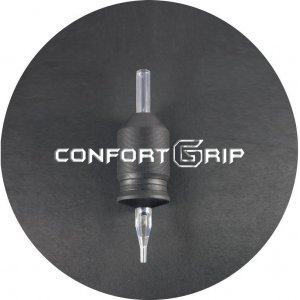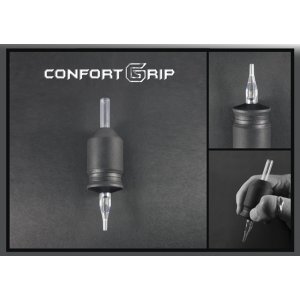 Tattoo grip with comfortable grip for Magnum and Flat needles

Pack of 20pcs



Description of the disposable 25mm Closed Flat Grip Comfort
OTTI TATTOO Grips individually wrapped in blisters and sterilized with ethylene oxide to ensure maximum hygiene during the tattoo. 25mm diameter, they have a groove towards the tip of the silicone grip that guarantees a stable and very comfortable grip even to those suffering from inflammation of the wrist tendons.

The clear plastic tip already inserted in the grip has a slender tip that allows a better outflow of the ink into the skin. Its shape is perfectly adapted to the measurement of the corresponding tattoo needles.



Technical features of the Grip Confort Flat
Watch the video Here
- Material: black silicone

- Handle diameter: 25mm (1")

- Model tip: Flat open

- Sterilization with EO gas

- Sterility certificate (on request)

Available sizes: 5-11-13-15



Job security
These disposable grips were packaged and sealed in individual blisters and then sterilized with E.O. gas to encourage a "disposable" use of the product and guarantee sterility of the work tools.



Tips for using the round disposable grips
This type of grip can be combined with flat needles, Round Magnums and Magnum M1
Grade

Comments (0)
No customer reviews for the moment.