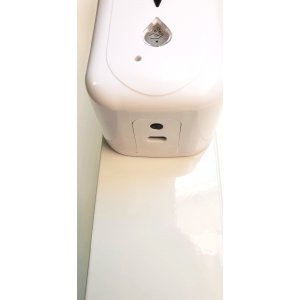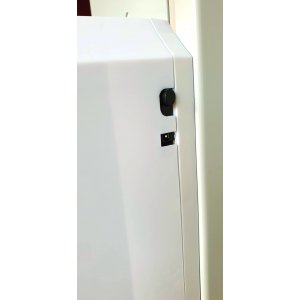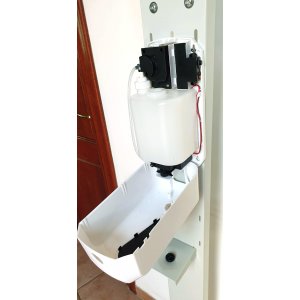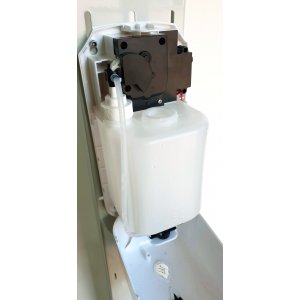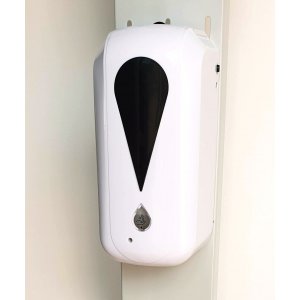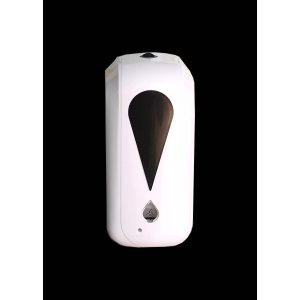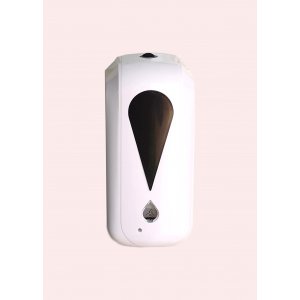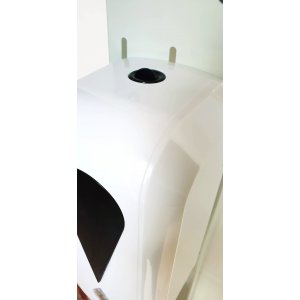 Automatic dispenser for sanitizing gel, with photocell and USB charging.
1200ml capacity
Description of the automatic DISPENSER for sanitizing gel

The need to have products and mechanisms to ensure the hygiene of operators of public and private establishments and their customers is increasingly essential, given that more and more frequently we are dealing with hygiene / health problems such as strong influences, viruses , bacterial infections.
This automatic sanitizing hand gel dispenser makes it easier than ever to maintain high standards of hygiene inside the premises. In fact, it is equipped with an electronic sensor that ensures that the product is dispensed automatically when the hands get close without touching the dispenser itself.
The automatic dispenser is equipped with:
- detection photocell
- security lock
- Bolts, nuts and double-sided tape for fixing
- 1200ml removable internal container
- Internal rechargeable battery with USB cable
- USB cable
Dimensions: width 130mm, depth 110mm, height 260mm
White color
How the automatic dispenser works

To activate the dispensing of the product, just put your hands under the dispenser at about 3-8cm from the sensor, when the light turns green it will automatically dispense a dose of product.
Directions for use

This automatic dispenser can be installed on a wall or on a floor.
To recharge it, we advise you to buy the 5lt hand gel can which has a cheaper price.
Description
Dispensers for liquid soap filling from above capacity '1.10 lt, measures 130 * 115 * H220. White color. 
Grade

Comments (0)
No customer reviews for the moment.