FREE SHIPPING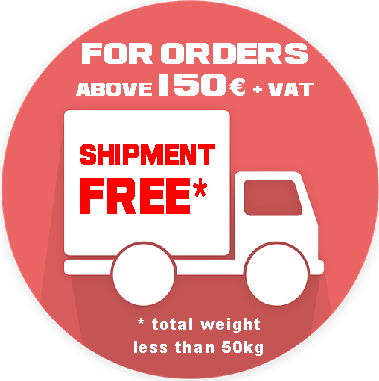 Free shipping is an incentive to purchase by P.Service srl.

Free shipping will be automatically applied to the cart that meets the following requirements:
1) Is equivalent to or greater than the amount of € 150.00 (excluding VAT)
2) Does not contain bulky furniture products (tables, beds, armchairs, etc.) or bulky equipment.
3) Use the standard courier
4) Only for delivery in Italy
EXCEPTIONS
Free shipping will no longer be applied if:
a) The total weight of the products in the trolley exceeds 50kg
b) The total volume of the trolley exceeds 0.2mc (order of sheets, paper towels, etc.)
ATTENTION: if you are not registered the system does not consider free shipping, because it does not know the destination.